24/11/2018
The high-end set of bathroom amenities comprises mainly the 24k gold plated and gilded bathtub, washbasin, toilet, bidet, faucet and towel rack and other accessories.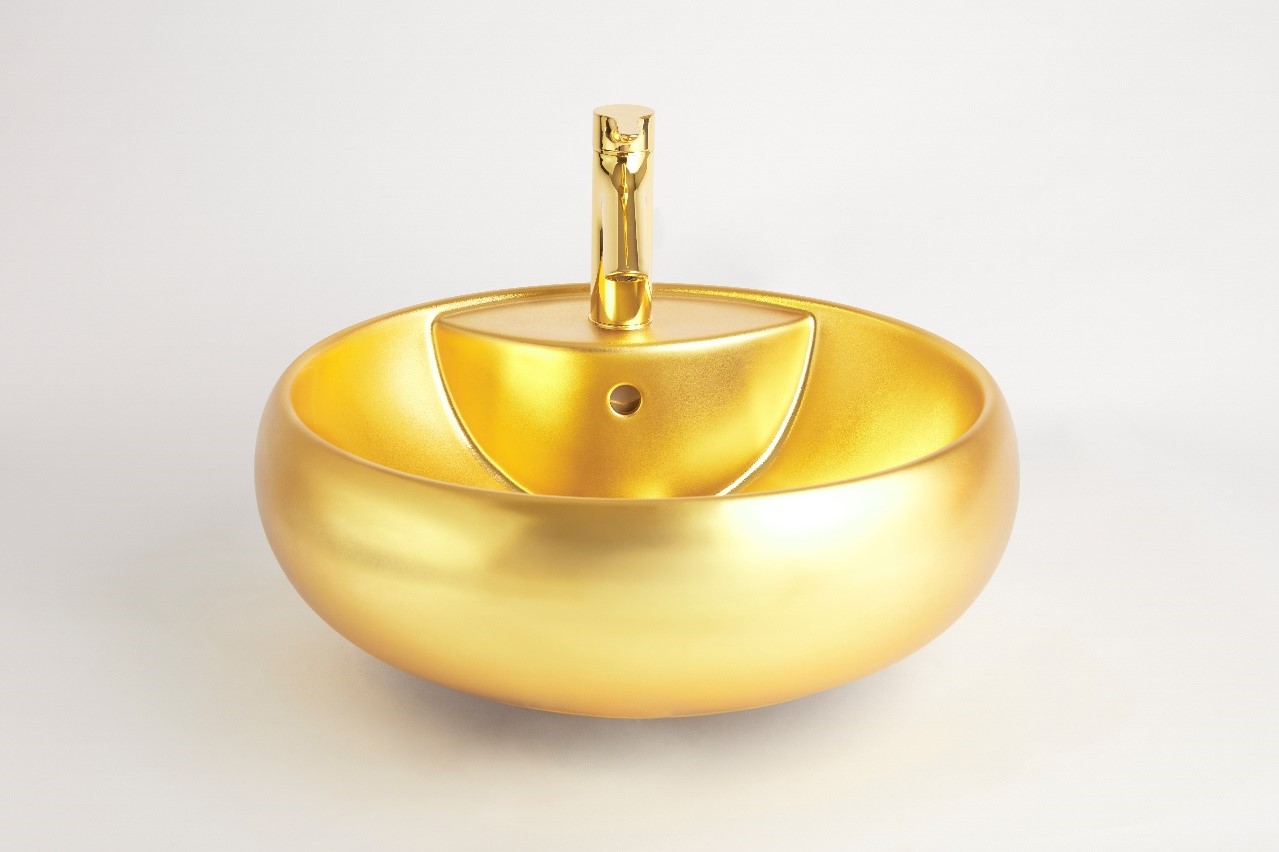 Sophisticatedly made and inviting to use, 24K golden washbasin makes a great piece of decoration in any aesthetic bathrooms.
A round designed washbasin carefully coated with a pure gold layer on top, this 24-carat golden washbasin (500x500x155 mm) is simply beyond luxury for its uniqueness and timeless value, as much as the gold.
The pure gold coating is protected by strong and hydrophobic glazes which offer a great mechanical and chemical resistances making the daily maintenance so convenient and carefree.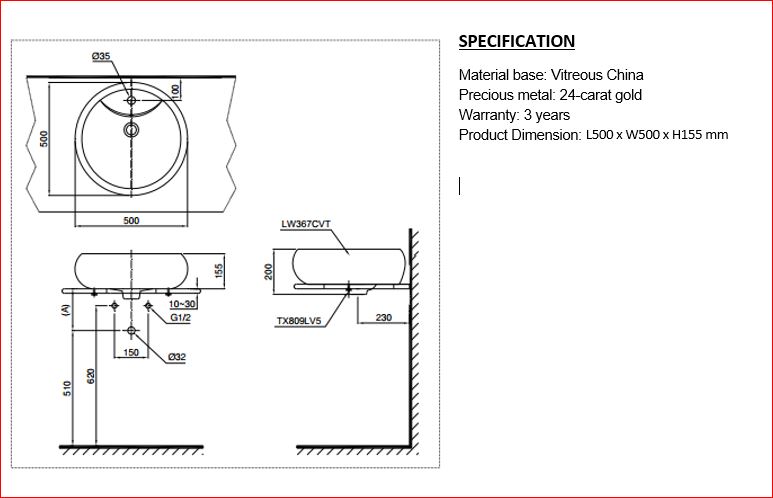 Tags: