24/11/2018
A bathtub might be just one of the usual bathroom facilities to many people. However, there are always those who desire to express their exquisite taste and wealth in style, with the most luxurious things made from the most ordinary.
Coated with pure gold on top, technically speaking, this bathtub is designed to maximize the comfort as the precious metal can reserve the heat longer than any other materials and pure gold contributes some relaxing effects to the human body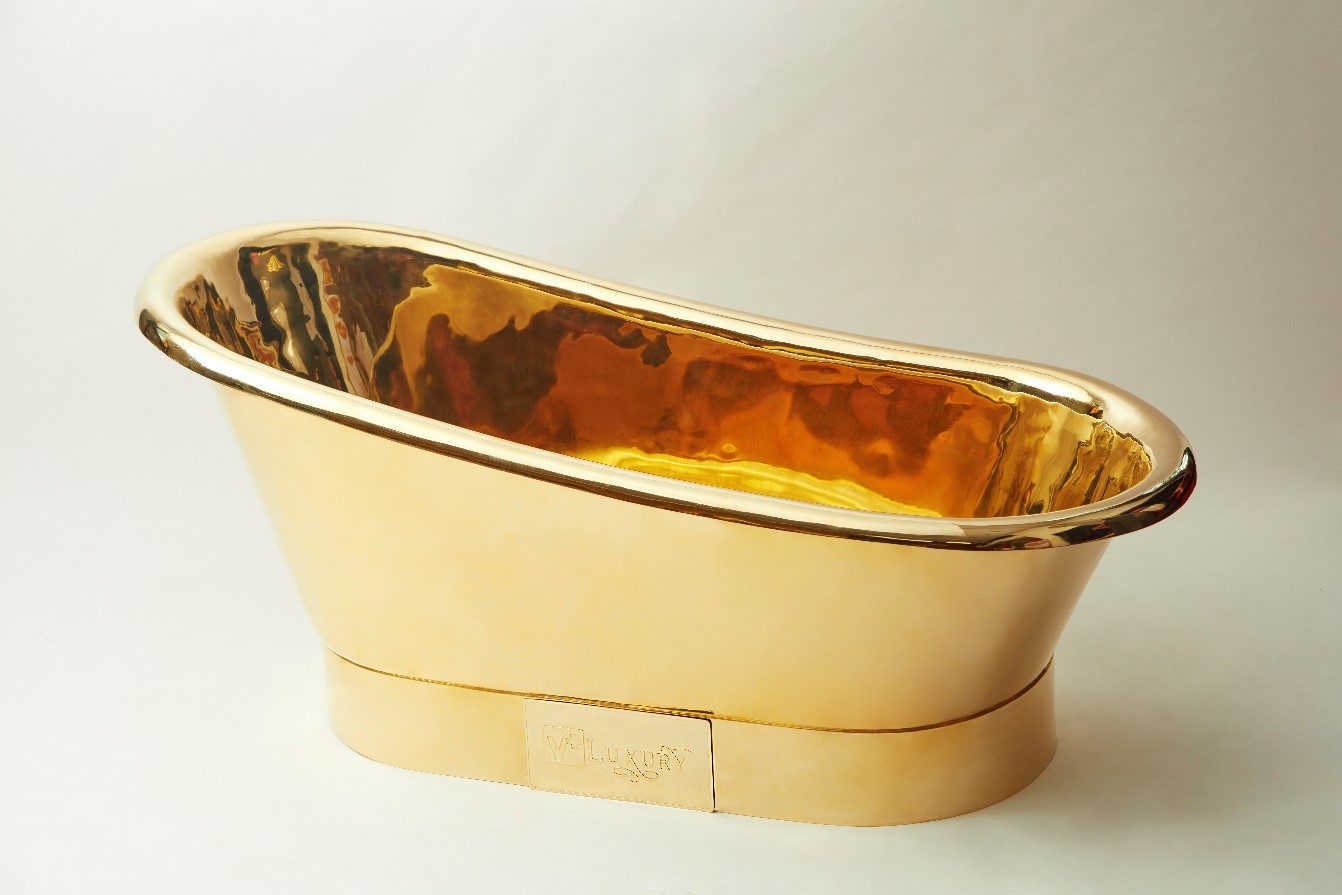 According to the book "Language of the cells" by Dr. Robert C-Bright (1986), pure gold possesses an energy that brings warm, soothing vibrations to the body to aid healing. It helps to relax the injured area, permitting the recovery to be a little faster. This 24-carat gold-plated bathtub, a perfection for bathroom aesthetics will surely bring customers an experience of the utmost life quality and luxury.