24/11/2018
Our set of Golden Vases is a series of interior decorative items to fit the luxurious environment of hotels and houses.
On average, it takes the Vietnamese artisans 30-45 days to make the vase body because the whole making process is handmade, from choosing the right clay for moulding, the casting of the product body to the decoration with embossing patterns before being fired at around 12000C.
Once the vase is made, the gold coating can require up to 80 consecutive hours to complete.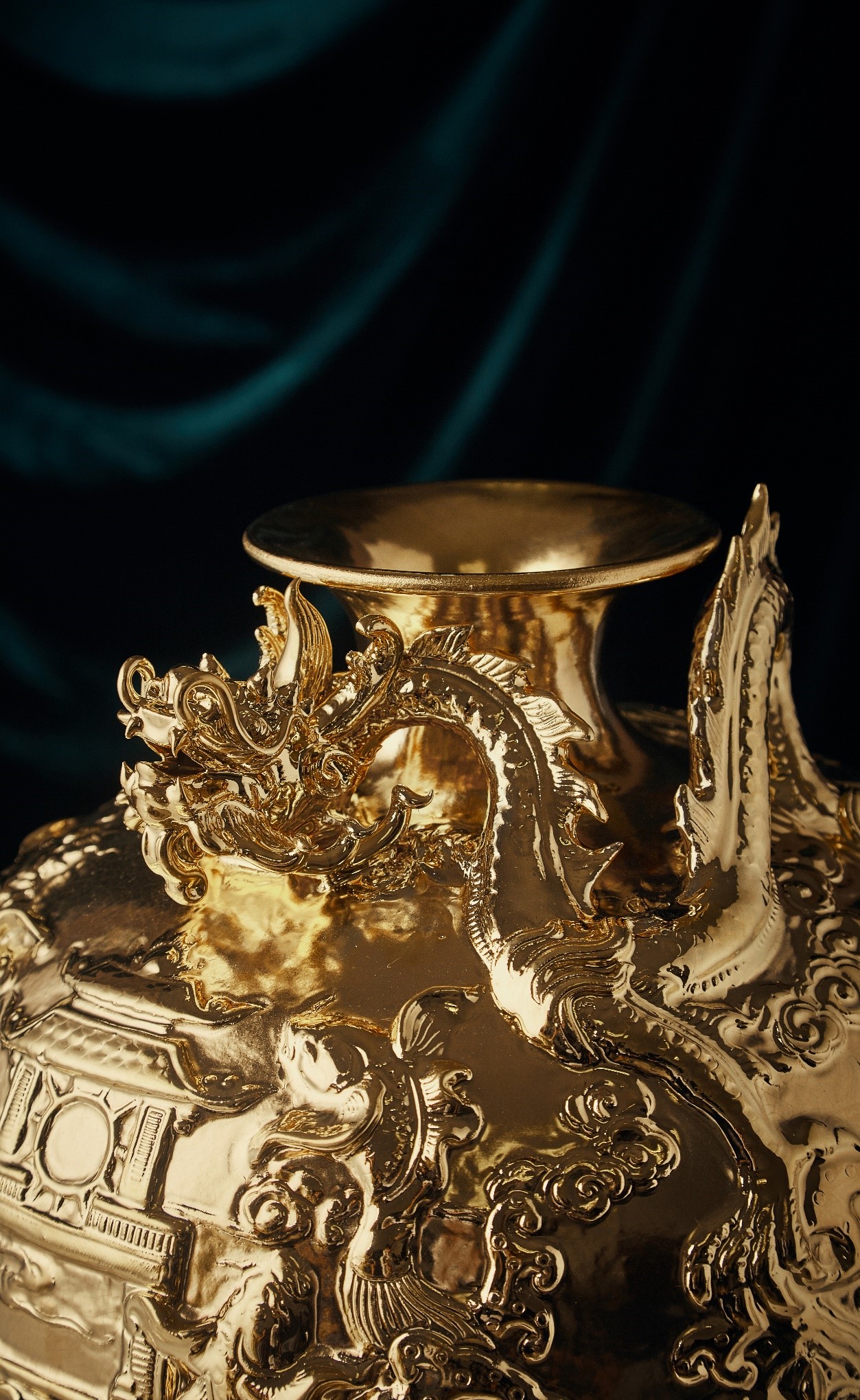 The value of the vase is not only laid on its precious coating of 24-carat gold and its sophisticated beauty but it is also reflected by the passion and hard working of the Vietnamese artisans.
24-Carat Golden Vase "The Rise of Dragon" is a harmonious combination between the Eastern essence of culture and the know-how of gilding technology from the West, which is not only a work of art but also meant to bring the owners luck, fortune and prosperity.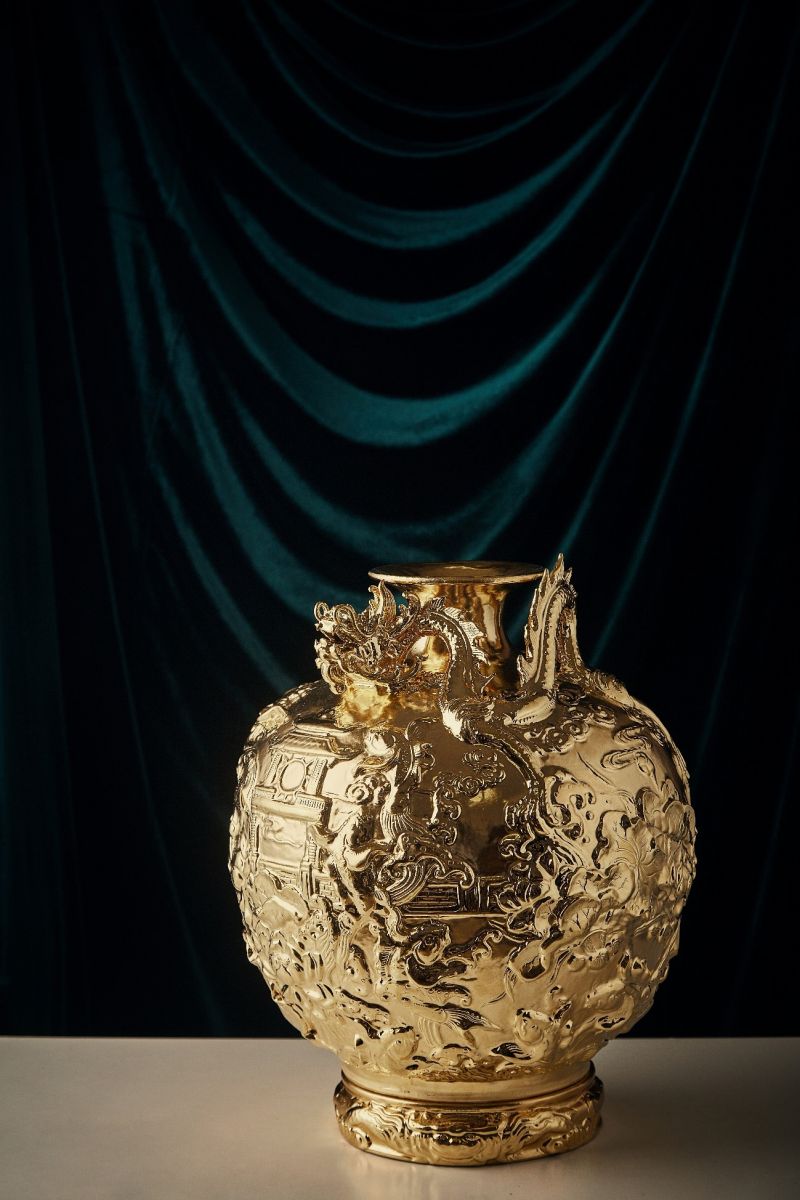 SPECIFICATION